Blogging can be lonely when you're just sitting by yourself writing. The solitary writer is a very common stereotype found in literature and storytelling – and for good reason! Getting work done often requires a bit of solitude. But every blogger can benefit from amicable relations with passionate writers and other experienced bloggers.
Networking is just a buzzword for meeting and connecting with like-minded people. The Internet has given way to meet plenty of interesting people from all over the world. This is especially true of bloggers who do most of their work on the Internet.
The term "networking" can be taken in many different ways. This guide is aimed at bloggers who want to expand their network of writers, editors, designers, and webmasters. However It's not as easy as just contacting people and expecting new friendships to blossom. There are specific manners and forms of etiquette which should be followed to create deeper, lasting connections.
The Purpose of Networking
Ultimately networking should be considered just a form of meeting people. You can network by going to a local event and talking with strangers. Perhaps one of them shares an interest and may be open to meeting for lunch(or brunch if you're into that kinda thing).
Try your best to avoid a "robotic" perspective on networking. You shouldn't be going into a conversation desperate to make a new friend or pull out some information.
Connect with people as if they're real human being – because believe it or not, they actually are.
Relationships are built in many different ways but they often start with a simple introduction. This would traditionally occur face-to-face through an introduction or a meeting of pure happenstance.
The Internet allows people to connect with others from all over the world regardless of proximity. It's a powerful tool with somewhat different methods of networking.
Although Internet communication uses different tools than in-person communication, all human interaction follows some very familiar rules. And all communication boils down to a search for deeper connections through sharing ideas or experiences with each other.
Sharing Common Interests
When first connecting with new people it's important to establish common interests. This rule applies both in real-world communication and on the Internet.
People love to talk about themselves and also enjoy hearing interesting things. If two people share many common interests then they'll always have something to talk about. It also gives these people a reason to keep their relationship alive in the future.
When trying to meet new people online it's important to express how and why you're connecting. You may be interested to hear the story of how they got started blogging. Or you might be looking for specific advice or feedback on your site. Perhaps you're more interested in advertising, or the best methods of earning money from blogging. Whatever the reason try to keep your message direct and relatable.
Keep in mind that most people are very busy and may not have time to strike up a friendship with some new person. Most people are cordial enough to answer your questions, but this may not lead to a 20 year long friendship.
Relationships need to be balanced so that both parties gain something from the experience.
Try to offer something of value when connecting with new people. It's unlikely that you'll find someone to teach you the secrets of blogging while you don't offer anything in return.
One way to start connecting with people is to offer guest posts. You might try writing for other blogs and get in touch directly with the editor(s). Or you could also suggest writing content in your own blog with links back to their site. Remember that good relationships are a two-way street and should behave as such.
Consider what you're able to bring to the table. It's a bad idea to contact someone expecting continual help while having nothing of value to offer in return.
Once you make that initial contact try to find some common ground. At the very least you'll both have something in common to discuss related to a subject that you both enjoy.
How To Connect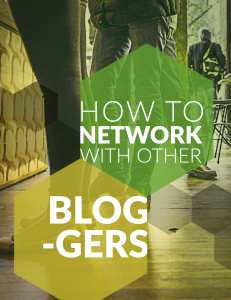 There are so many different ways to get in touch with people. Some are better than others, but the common denominator is to leave a good first impression. You want people to know who you are and what you're all about.
This can be tough over the Internet, but plenty of business transactions occur via the Internet every day.
Learn how to present yourself in a genial and welcoming manner. Try not to write endless paragraphs rambling on about nothing. Have something to say and keep it concise. People will appreciate your succinct style of communication and be more open to respond.
The following ideas are just a few tried and tested methods for meeting new people. As a blogger it's tough to network because there are so many others out there. Just make sure you know what you're looking for and try to meet people who have similar goals.
Send a Nice Email
The vast majority of online blogs also have contact pages. These pages include a contact form where you can send a message directly to the webmaster. In most cases this will be a single person who runs the website and primarily handles content scheduling.
Contact forms are a great method of communication because they're free, easy to use, and go directly to someone in charge of the blog. Blog owners typically expect to receive emails from the contact form so it's not much of a surprise or an annoyance.
The important thing to remember is what you actually have to say. Try to be specific with your message no matter what you're looking for. It could be a particular question on blogging, or perhaps you're looking to post some content onto their site.
When writing your message consider how it'll be read by the other person. Make sure to phrase your message in the context of the other person. You want to get them interested in you by connecting with them on their own level.
Ask for their opinion or about some information on their site, or ask for help about a particular subject.
It's always a good idea to throw in a well-meaning compliment for something that you actually admire. Don't toss a phony-baloney platitude that you don't really mean because there's no sincerity in that.
Instead you could make a remark about something that you really like or hold some level of envy towards. This could be a feature on their blog, or their writing style, or the level of success their blog has achieved.
A well-placed comment will set the tone of your message and provide a lead into your real subject.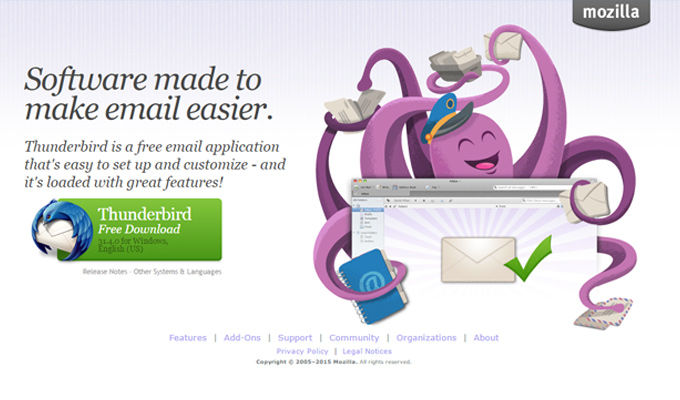 Also consider looking for the blogger's personal website if they have one. It's very common for freelancers to have their own personal website and run a blog on the side. You can check the blog's about page for a name, or check each post for an author bio.
Searching the author's name in Google should turn up a website URL if they have one. This might also lead to their social networking profiles which can also be a great method of communication.
Utilize Social Networking
Not every website has a contact form and email isn't always the best way to connect. Social networking has become the preferred way to stay in touch with friends old and new.
Facebook is perhaps the largest platform which does offer private messaging to any user.
The only difference is that not everyone appreciates being contacted directly through Facebook. Some people view their FB profile as a type of personal account meant for close friends & family. It is an exceptional way to stay in touch with people you already know and have met at different events.
Perhaps the most easy-going social network for random communication is Twitter. It's common for people to just follow each other even if they barely know one another. Twitter only has private messages for users who follow each other, but that shouldn't stop you from connecting.
The @mention feature on Twitter allows you to send tweets that will notify the user. This is great because you can quickly get in touch with anyone, even official profiles of blogs and big-name websites.
Facebook also has pages for blogs where you can leave public comments. But not everyone checks their blog's Facebook page so it may not be the most viable option.
Again, the purpose of a connection via social networking is to share. Share ideas, share questions, and keep in touch for future reference.
It's awesome to find people online who you have already met in real life because this offers another means of communication. So if you ever lose someone's phone number or can't seem to reach them via email it's easy to send a quick message on Facebook and clear things up.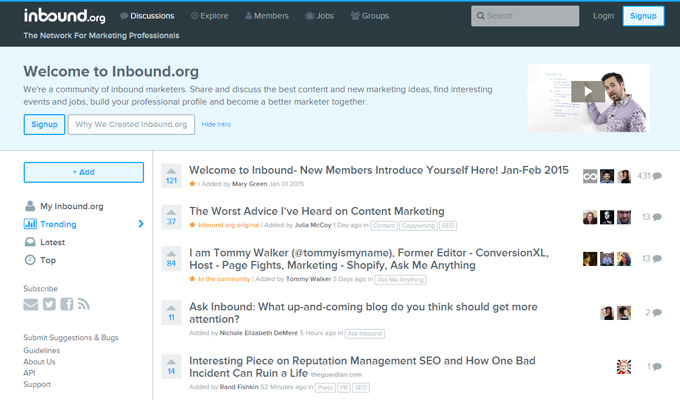 You may also try joining forums and other general networks related by topic. For example Inbound is a marketing community of Internet marketers and copywriters. It's more of a social news community where users vote and share content that they find helpful.
These communities are definitely smaller with a more targeted audience than larger networks. But sometimes it can be useful to join both large and small networks. Then you can test out different communication techniques and find the best methods for meeting new people who share similar interests.
Worldwide Conferences
Over the past decade there have been more and more digital conferences popping up each year. Sometimes these are 1-2 day conferences but most of them run as a 3-day weekend(Friday-Sunday).
Many of the big events are located in America but you'll find hundreds of others located all around Europe, East Asia, Australia, and even South America.
Events are by far one of the best ways to meet new people. By targeting a specific type of event you'll be in a location with hundreds of different people who all share very similar interests. There are conferences for animators, designers, musicians, and most definitely bloggers & writers.
By meeting people in person it's a lot easier to get a sense of their personality. You can be more personal about their work, learn more about their experience and history in the field. These conferences can be stressful at times but also incredibly revitalizing if you know how to work the room.
Don't approach people with the expectation of getting something for your blog. Just approach people with the intention of having a great conversation and see where it leads.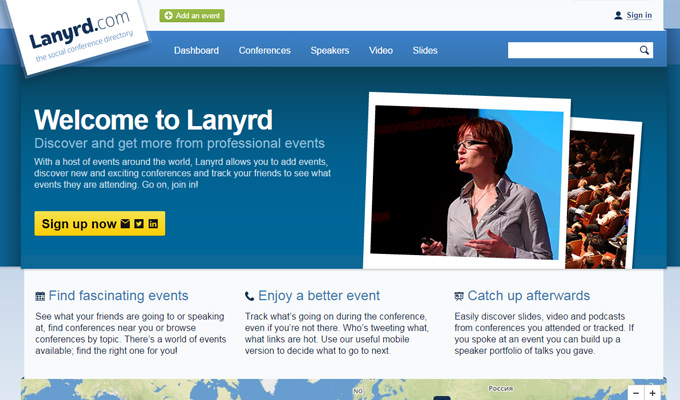 The online network Lanyrd is a wonderful place to visit if you're looking for events. They have an interactive calendar of live events from all around the world. You'll be able to see dates, ticket prices, and even reserve tickets right from their website.
Lanyrd has made it easy for anyone to get off their butts and hit some conferences. You can even browse through different conferences by topic to find items that will provide the most interesting topics.
You certainly don't need to stick with blogging conferences just because you want to be a great blogger. It's actually a good idea to attend conferences related to the subject of your blog.
There are plenty of events related to gardening, home repair, musicianship, authorship, you name it. Hit up events that can provide you with the best writing material and potential connections for your website.
No matter what you enjoy there are probably quite a few people with more knowledge than you. Try your best to learn from these people and absorb their experiences like a sponge. This can provide not only great writing material, but also a new person with whom to share ideas and opinions on common subjects of interest.
Offer Deals or Giveaways
When it comes to offering value it helps if you can offer some traffic or exposure for something. Most bloggers also have connections with others in a similar field. These could be software developers, illustrators, or even other writers.
By putting together deals or giveaways you're helping creators get their products noticed. It's a nice way for you to support a fellow creator while also giving their product a little bit of spotlight. You should try to keep this strategy to a minimum if possible. But feel free to drag it out whenever you have something of interest to share.
Links to other blogs or websites are always appreciated. Giveaways are like small contests where readers can win a free copy of something(software, ebook, etc). If enough people seem interested this giveaway could spur others to purchase a copy of the product.
Likewise you can also connect with other bloggers who may want to sponsor something you've created. Plenty of people will not be interested but don't let a rejection leave you feeling melancholy. These posts are not for everyone and rejection is part of the game.
Stand with your convictions and be proud of your own content. Over time people will take notice and you'll be able to build relationships with other great writers. As your blog gains more attention you might even have people contacting you for help!
Build Long-Lasting Relationships
If you meet someone who really shares similar interests, offer to keep in touch with that person. They may not feel comfortable giving out their phone number but many people do carry business cards with them.
Alternatively you can always store their email address, Instant Messaging screen name, or just find them on Facebook. Instant messaging has grown into a very popular choice for communication because it's such an easy protocol for live chat.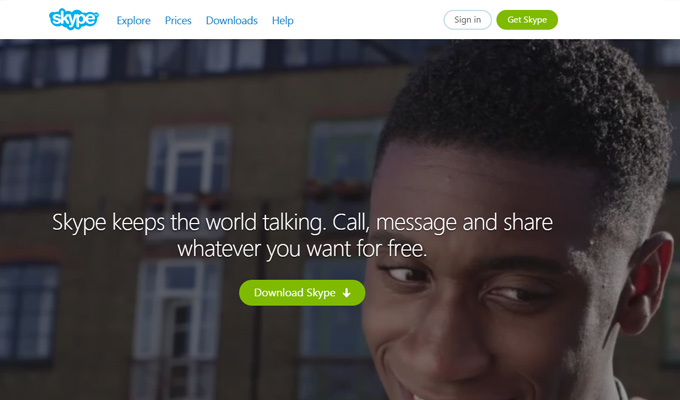 Skype, Google Hangouts, and even iChat are some of the most popular networks for keeping in touch with people.
Truthfully most of the networking process is just business. Contacting people for interviews, asking for advice, or promoting a unique giveaway would all be considered business relations.
However there are times where you'll end up in touch with the same people because you're all working on the same topics and it's a pretty small world. As such these people may eventually grow into close business partners – and in time maybe even friends.
This is the true beauty of networking. We all find each other through various means and you never know who will have a profound impact on your life.
We're human beings first and business people second. Sometimes we forget that while going through our day-to-day routines.
Do your best to treat everyone like a real human being and you can expect the same level of respect in return. Long-lasting relationships are built on trust and a history of communication.
Although your final goal might be to create a level of close communication with some talented people, it all usually starts with an introduction and a conversation about common interests.